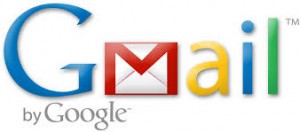 9 hidden Gmail features you must know
Almost all of us have a Google account, but very few of us have any idea how we can use many of its hidden features. It is time you use your Gmail like a boss. Here are 9 tips you can use to make your email experience better.
1 – Handling spam in Gmail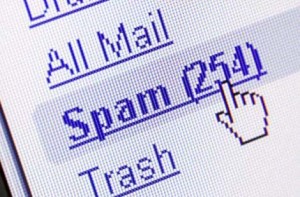 Did you know that the dots within your Gmail address have no significance?
So if your address is tyler.durden@gmail.com, it means that any emails which are sent to tylerdurden@gmail.com, or t.ylerdurden@gmail.com, or even t.y.l.e.r.d.u.r.d.e.n@gmail.com will also land in your inbox.
So, what's the use of this 'Gmail glitch'? Well, you can use it to set up filter rules for your internet subscription services or one-time online registrations.
For example, if you do not want to provide your real email address to sign up for an online service, simply use an alias like t.ylerdurden@gmail.com and then create an email filter to delete all messages that come to this ID.
2 – Sorting through email subscriptions
If you want to create a filter for your various internet subscriptions, you can use the '+' feature.

Say you want to subscribe to a newsletter from The Onion, you can use tyler.durden+theonion@gmail.com. The newsletters will still come to your inbox, but you can now use 'theonion' as a keyword to search for all your tagged emails, and even set filters.
3 – Managing contacts
Did you know that you can have your smartphone contacts synced automatically with your Google account?
In effect, you will only need to maintain the 'Contacts' on Gmail for your whole address book to be updated on your smartphone and tablet where you've signed-in with your ID.
4 – To sync your contacts
On an Android device, go to Settings > Add Account > Google and follow the steps to add your ID.
After this, every time you add a new contact, make sure you it is added to your Google account and not saved locally to your smartphone.
After you save the number to your Google ID, it will be synced to your Gmail address book and will be reflected on all other devices that have the same account.
Similarly, you can sync contacts on iOS, Windows Phone and BlackBerry devices, though the steps will differ slightly.
5 – Google 18
Click Gmail in the top left corner, choose Contacts, then More > Find & Merge Contacts. You will get a list of all the double entries in your address book. Choose the ones you would like to combine and click Merge.
6 – Restore addresses
When you delete contacts from your mobile device, they will be removed from your Google account as well. But you can still recover them within 30 days of deleting.
Go to Contacts, click More > Restore contacts. Choose the time you would like to revert to, and click Restore.
7 – To create an email filter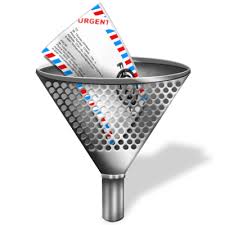 Click on the gear symbol in the top right corner of your Gmail inbox, then, go to Settings > Filter tab > Create a new filter. Choose your criteria (From, To, Includes the words, Has attachment etc) for the filter.
Click Create Filter with this search and you can then choose an action like Skip the Inbox (Archive it), Apply the Label, Delete It and more.
There! Now, all your emails will be sorted and dealt with according to the filter actions you have chosen.
8 – Labs
Programmers at Google have created experimental stuff that can do wonders for your email experience. For example, you could use a Labs option called Right-side chat to move your chat list from the left pane to the other side.
Other interesting projects include Preview Pane that provides users with a panel that allows you to read an e-mail as soon as your click on it; Multiple Inboxes, which creates different panes for your filtered messages; and Authentication icon for verified senders that display a key next to authenticated messages from certain senders that spammers attempt to impersonate.
To access Labs, click on the gear symbol on the top right corner, then go to Settings > Labs tab.
9 – Managing your dates
Using your Google ID you can create a planner using its calendar feature at calendar.google.com. Here, you can add and view events and meetings you have scheduled by day, week, month, or as an easy-to-read list of your daily agenda.
You can create calendars and share them with friends by email. Similarly, you can access a friend's shared calendar. This service can be viewed and edited on your smartphone as well. Just make sure that the calendar, in your Google account, has been configured to sync with your device.
Moreover, you can also access your Calendar from within Gmail. Click the gear icon in the top right corner, click Settings > Labs > Google Calendar gadget, select the Enable radio button and click Save Changes.
Now, you can keep a tab on upcoming events while you are going through your inbox. You can quickly add events from here itself and also add more functionality by clicking on Options.
Sources Times Of India…